HOBART voted by the "LONELY PLANET"
one of the top ten cities in the world to visit 2013
CASCADE VISITORS CENTRE & BREWERY TOUR
Experience the Cascade story and take the Brewery tour
Enjoy a meal and tastings for lunch in the magnificent restaurant and then experience and explore over three acres of beautiful Heritage gardens, maintained all year.
Open 7 days
Weekdays from 0930am and Weekends from 1030am
Bookings Essential for all Tours (03) 6224 1117
www.cascadebrewery.com.au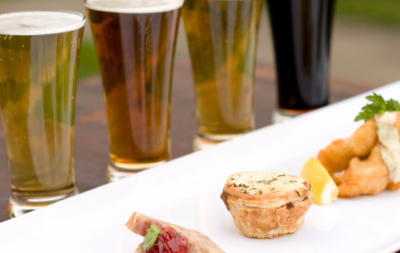 MONA (Museum of Old and New Art)
Indulge yourself and experience everything the World famous MONA has to offer.
Visit and take in the Museum, then perhaps the Cellar Door showcasing the fantastic Moorilla wines from the onsite vineyard.
You can dine in the A la Carte Source restaurant or snack in the wine bar or Museum Cafe.
Explore the magnificent grounds and buildings and take in the lovely surroundings.
Travel to Mona on the Mona Ferry or Bus leaving on the hour from Sullivans Cove.
Open every day except Tuesdays and Christmas day.
Phone (03) 62779900
www.mona.net.au

PEPPERMINT BAY
Peppermint Bay is a breathtaking water front destination. A scenic drive just south of Hobart or a relaxing journey by water on the luxury catamaran, Peppermint Bay II.
Set on the d'Entrecasteaaux Channel famous for its vineyards and fertile soil, enjoy the best that the Channel has to offer. Browse the large selection of Tasmanian wines or take a stroll through the grounds and the picturesque village of Woodbridge.
Peppermint Bay offers the award winning restaurant; The Stackings, and casual Bar and Terrace Dining.
Opens daily 9AM-5PM Sun Wednesday 9AM-9PM Thus-Saturday PH (03) 6267 4088
The Peppermint Bay Cruise departs Sullivans Cove, Hobart daily from December to March.
From April to November on selected days, BOOKINGS RECOMMENDED
Phone 1300137919
www.peppermintbay.com.au

SATURDAY AT SALAMANCA MARKET
Enjoy the sights, sounds, action and colour of Salamanca Market every Saturday from 08.30am to 3PM in Hobart's historic Salamanca Place.
A must for anyone visiting Hobart on a Saturday, Salamanca is home to more than 300 stalls showcasing an eclectic mix of traditional crafts, emerging artisan makers, vintage finds and fresh produce, making it one of Australia's best outdoor markets.
www.salamanca.com.au

MT WELLINGTON
Another must do activity with its summit at over 1,270 metres. Only a short drive from the city, the views alone are well worth the visit and the entire mountain is often covered in snow making it an even more dramatic backdrop to Hobart below. Many tour operators for transport to the summit are available from Sullivan's cove and Tourist Centre.

HOBART MUSEUM CIRCLE (easy walking distance)
TASMANIAN MUSEUM AND ART GALLERY
Established in 1843 by the Royal Society of Tasmania under the leadership of Sir John Franklin, the oldest Royal Society outside of England. It receives over 300 000 visitors annually.
Open daily 10am -5pm except Anzac Day, Good Friday and Christmas Day.
Dunn street Hobart (03) 6211 4134
www.tmag.tas.gov.au/

MARITIME MUSEUM OF TASMANIA
Experience fascinating stories from the past at Tasmania's largest and most eclectic maritime collection.
Open daily 9am-5pm except Christmas Day and Good Friday
CNR Argyle & Davey street Hobart (03) 6234 1427
www.maritimetas.org.
MAWSONS HUTS REPLICA MUSEUM
As the home of the first Australasian expedition to the frozen continent, Mawson's Huts are the birthplace of our nation's Antarctic history. Constructed by heritage carpenters using Baltic Pine from Scandinavian sawmill that supplied timber to Mawson's expedition, the huts on Hobart's waterfront are faithful replicas of the buildings that remain at Cape Denison.
Open daily 9am-6pm (NOV-MARCH) 10AM-5PM (APR-OCT) (03) 6231 1518
Mawson Place, Constitution Dock Hobart.
www.mawsons-huts-replica.org.au

PENITENTIARY CHAPEL HISTORIC SITE
Arguably one of Tasmania's best kept secrets, investigate more than 180 years of Tasmanian Penal History. Tour the Court Rooms, Chapel, Tunnels, Cells and Gallows by day or night.
Open daily for tours 10am, 1130am, 1pm, and 2.30pm except Good Friday, Christmas Day, Boxing Day and New Years Day.
Ring for confirmation on (03) 6231 0911
CNR Brisbane & Campbell streets Hobart
www.penitentiarychapel.com
Evening Ghost Tours (03) 6231 0911
www.hobartghosts.com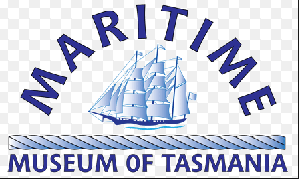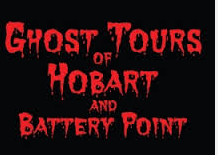 HISTORIC RICHMOND
Step back in time with a visit to Richmond, an historic village nestled in the rolling hills of the Coal Valley. Tasmania's convict past seems very close with quaint Georgian cottages lining the streets and mellow sandstone glowing in the sun. An amazing number of beautiful old stone buildings constructed by convict labour have stood the test of time. Richmond hosts the oldest bridge in Australia and is a sight to behold within the lovely surrounds.
Exploring Richmond is a delight! Savour the locally produced fine wines, visit the art galleries and antique shops and be tempted by the bakery and lolly shops. Try the succulent oysters from the Pittwater estuary and the excellent locally grown produce at an array of quaint cafes, coffee shops and old sandstone pub.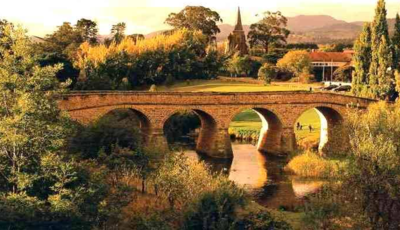 ·
· COAL RIVER VALLEY VINEYARDS
The Coal River region is an award winning wine producing area with similar latitude to the famous wine regions of France and Germany. Only a 20 minute scenic drive from the city (10 mins from Apartment) you are amongst the largest concentration of privately owned vineyards in Tasmania. While some of the vineyards have regular trading hours, others are open by appointment for tastings and sales. Southern Tasmania's climate produces wines more like those of Europe than mainland Australia, .Internationaly acclaimed reds and whites of exceptional quality. Along with the wine the Coal Valley is renowned for producers of cheese, oyters, fresh fruit, berries and olives, all quality produce making the most of the fertile soils and climate in the region.
www.winesouth.com.au